Leaf Clean Up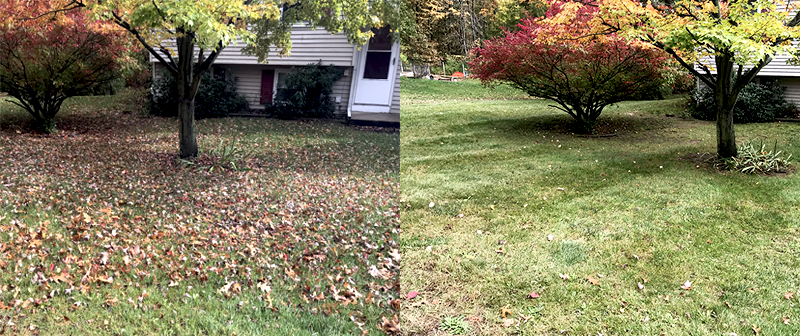 Here in Southwest Michigan, watching the leaves change color is one of the best parts of autumn. However, after the leaves fall, they accumulate in your yard. Waiting too long to take care of leaves can have a detrimental impact on your lawn. Although they seem harmless, built-up leaves on your grass prevent it from getting the sunlight, water, and nutrients that it needs to thrive.

Here at Brinker Brothers Lawncare, we don't want to see the time and effort you put into your lawns go to waste. We take a proactive approach to leaf cleanup, preparing it for winter so that it will come back even healthier in the spring. We know that this can be a tedious process, but with our equipment and crew, we have the resources to get it done as efficiently as possible. Spend your spare time this fall doing what you enjoy, and leave the leaf clean-up to us. Based in Gobles, we are happy to service Kalamazoo, Mattawan, and the surrounding areas. One call does it all!
Save
"Great company, they responded quickly.They do quality work"
Portage, MI - Kathe J.